online safety story books for children
The Diary of Elle: Cyber-safety can be fun! series of children's books is a fun and engaging way to build children's awareness of online safety. Through fictional stories, kooky characters and mischievous adventures we deliver a more positive, fun and entertaining way to teach children about online safety!
The online safety story books are self-readers for ages 8 to 12 years old, that cover really important online safety topics including cyber bullying, social media, online presence, general Internet safety and much, much more.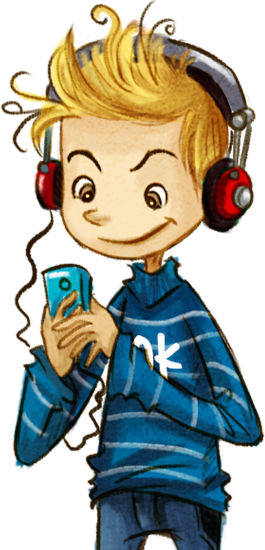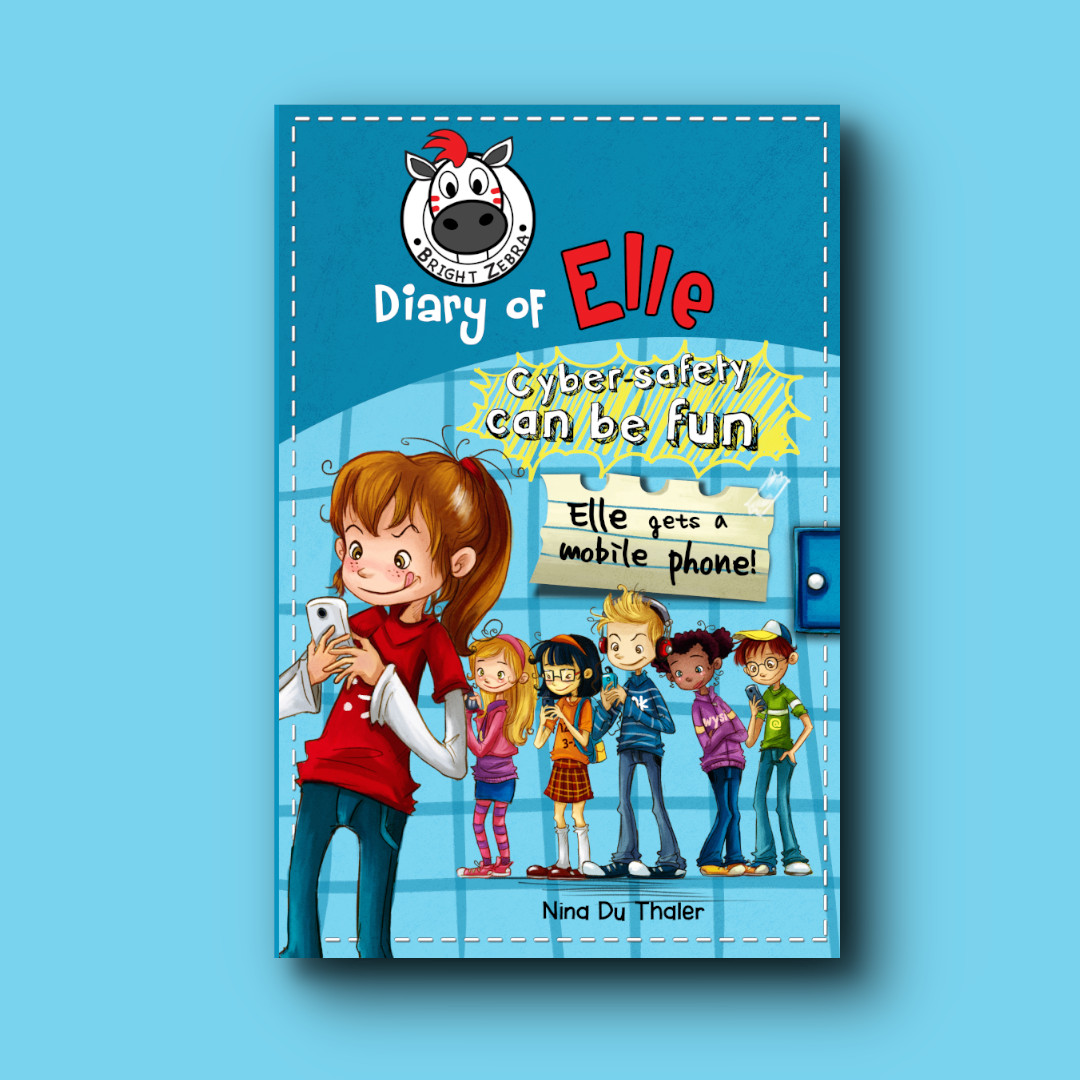 Elle gets a mobile phone!
Elle is getting a mobile phone for her tenth birthday. She tells her friends her exciting news but each of them talk about problems they had when they were given their mobile phones. Will having a mobile phone be a total disaster or will she be able to learn from their stories and have fun with her new gadget?​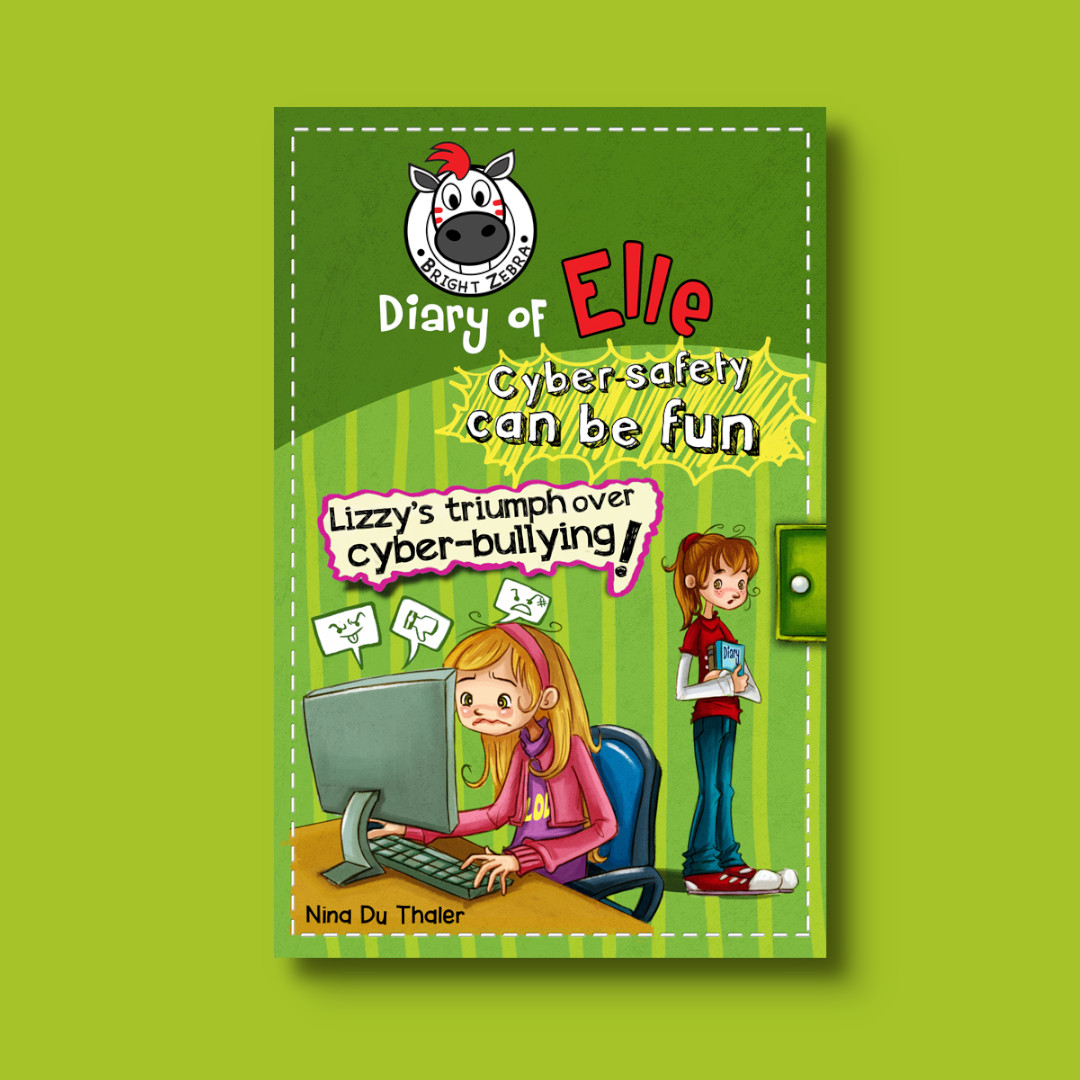 Lizzy's triumph over cyber bullying!
Elle's best friend Lizzy is acting strangely. Elle is concerned but can't get Lizzy to share what is going on. When she works out a way to help Lizzy share her problem, she finds out that her best friend is being cyber-bullied. Will being connected in the online world be a total disaster or will Elle be able to help Lizzy and learn from her experiences?
Tom tames his online world
Tom is over the moon because he has finally reached an age where he can compete against his friends and older brother in the Twilight Run. In his excitement, he crosses a few dangerous lines in the online world. Can Elle keep up with his training for this big event? But more importantly, can she teach him how to manage his online world safely?
Lucy's family launches into the cyber-world!
Lucy comes home to find two new family members - a computer and a tablet. When they are set up to use the internet, the whole family is eager to explore the cyber-world. Will entering the cyber-world be a family nightmare or will Lucy's family have fun with their new gadgets?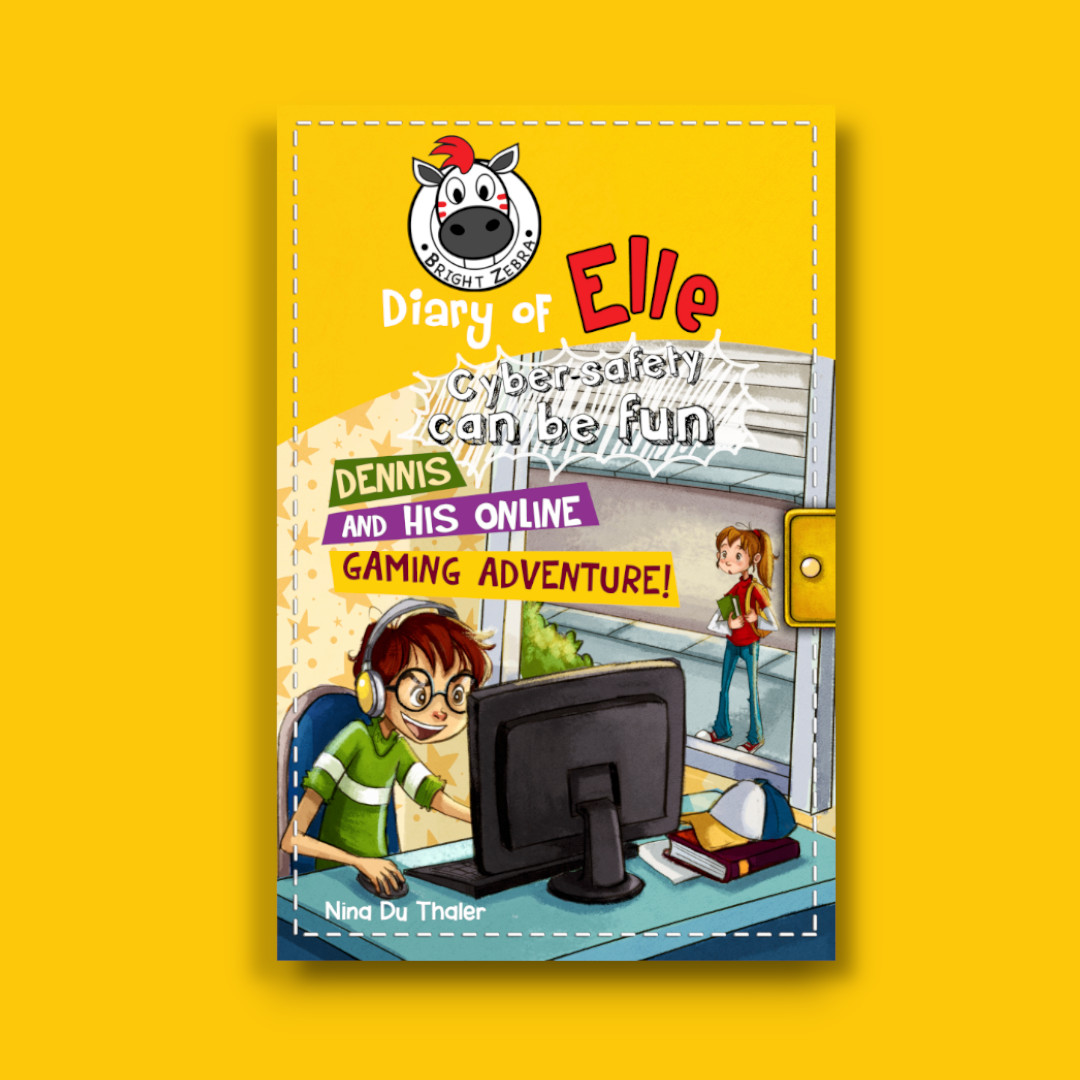 Dennis and his online gaming adventure!
It's like Dennis has a new language – skins, noobs and loot boxes. Elle is intrigued, perhaps it's online gaming. But when Dennis starts getting smelly, moody and skipping school she wonders what is happening. What will Elle discover when she delves into Dennis' world? But more importantly, can she teach him how to manage his online world safely?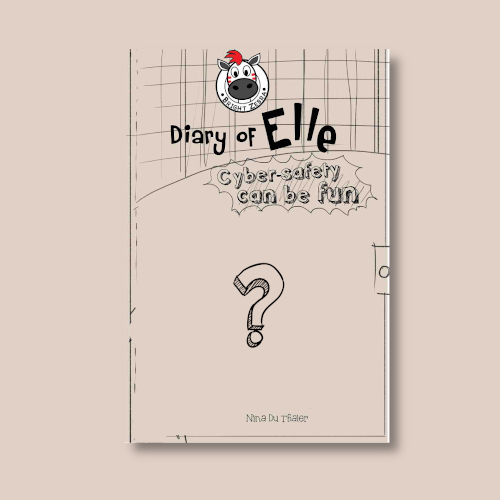 Watch out for the next book in the Diary of Elle: Cyber-safety can be fun! series. From cyber bullying to trolling, there are more internet safety topics to explore in these books for children...



Sex Ed Rescue - a better way to talk to kids about sex have reviewed each of our books.
If you're like me, the digital world our kids are growing up in can seem daunting and overwhelming to say the least.. But I know I cannot keep my daughter from diving into it for much longer!Thank goodness for resources like this that help us (slower) parents talk to our kids about the digital world we are unsure about!I am half way through the third book with my daughter and they are an absolutely amazing resource. Well written, relatable to my 9 yo, and engaging. I'm very certain when I say that she (& I) are learning so much about cyber safety!
Fantastic. This book is very well written with an excellent safety message while making it fun. The story of Elle and her friends is relatable for children (and parents) and provides an entertaining story with great safety lessons embedded. Nina's sense of humour comes through in her writing making it a pleasure to read. I particularly liked the 'odd socks' and really enjoyed seeing the camaraderie between the 'cool group of friends'. Thoroughly recommend this book for all parents, aunts, uncles, carers etc to share with the children in their lives.
Fun way for kids to learn cyber safety! And with a nice plot twist and fun characters 🙂
I would be delighted in highly recommending and introducing this book to churches, Sunday school groups and friends with little kids. Awesome work Nina and looking forward to many more series from you that will address the world of young ones.